PALM has been a pioneer in specialty beer since its foundation. When we talk about PALM, we quickly think of heavy Amber beer with a dusty image, which is only drunk by old men in brown cafes. This is worrying and the very well-known beer (90%!) eventually no longer had the reputation the brand deserved. So it's time to give PALM a serious overhaul!
Bezoek website
Within Swinkels Family Brewers there was not yet a single brand that specifically focused on the new generation, while they are actually discovering the beer market. Palm used to be a stepping stone to specialty beer. They decided to return to that tradition, but with a modern twist. With a focus on playful and refreshing and daring ingredients instead of traditional and artisanal.
With that mission, we were briefed 2.5 years ago by global marketing manager Coen to shape a new can and bottle design. We were challenged to let go of everything we think we know about beer and to come up with as many design proposals as possible with a new perspective on traditionally brewed beer. The new pay-off and basic principle for PALM is therefore 'Born to twist tradition'. We worked according to the design thinking principle.
Each of the proposals has been presented to various target groups; including Classic PALM drinkers, specialty beer drinkers and centennials. With these insights we were able to move on and after much twisting and turning we came to final designs that really give a twist to tradition and that are an ambassador for the refreshing new flavors!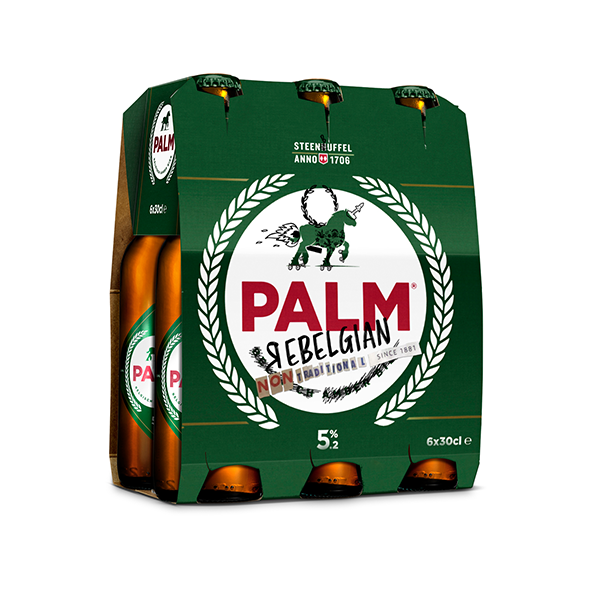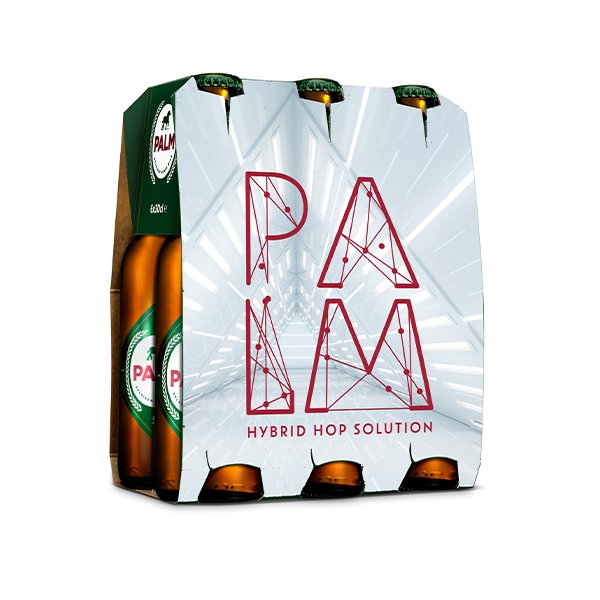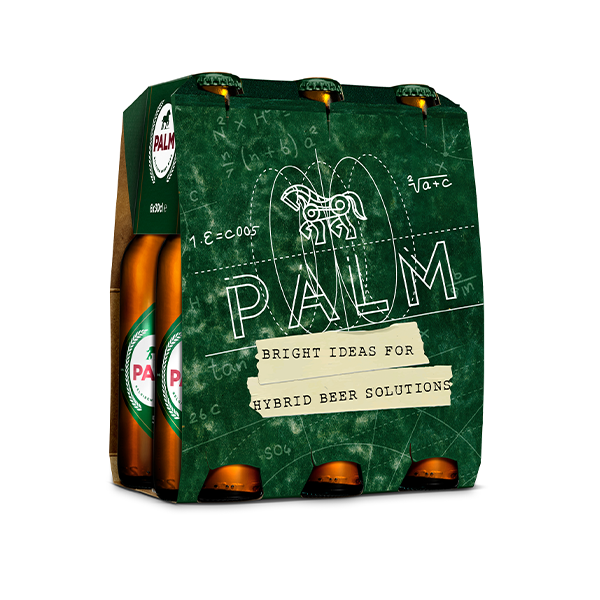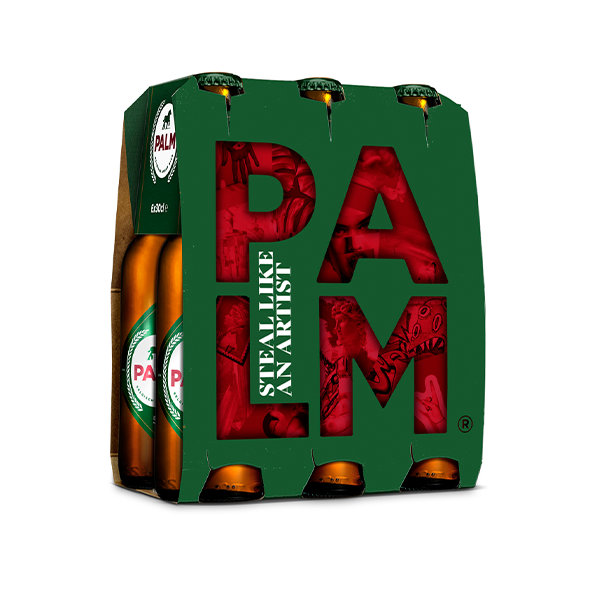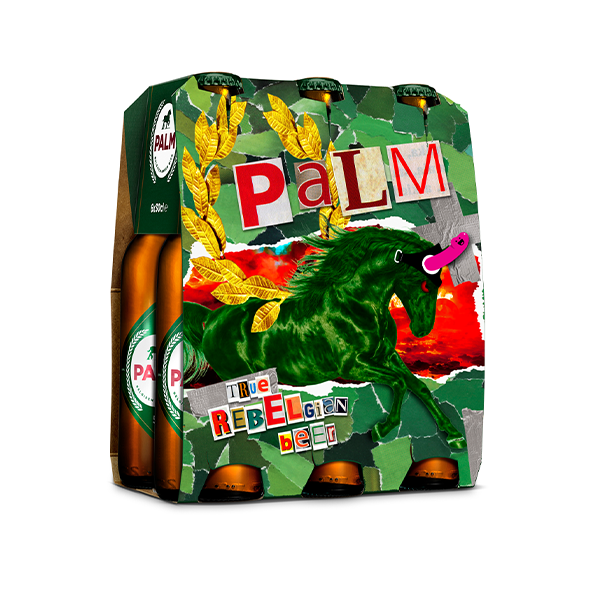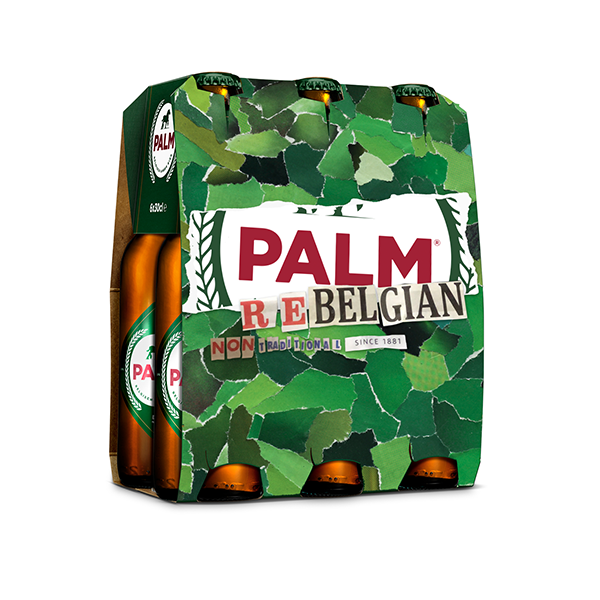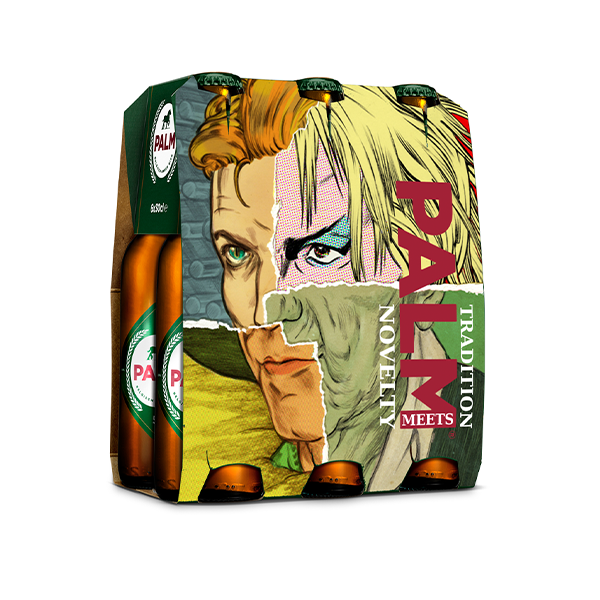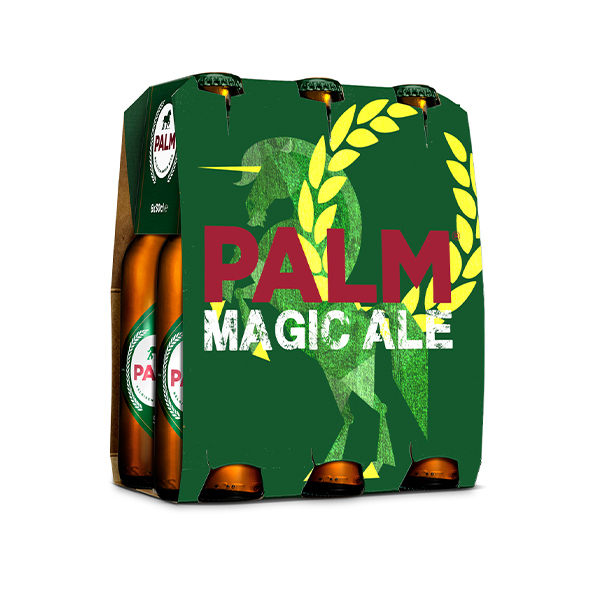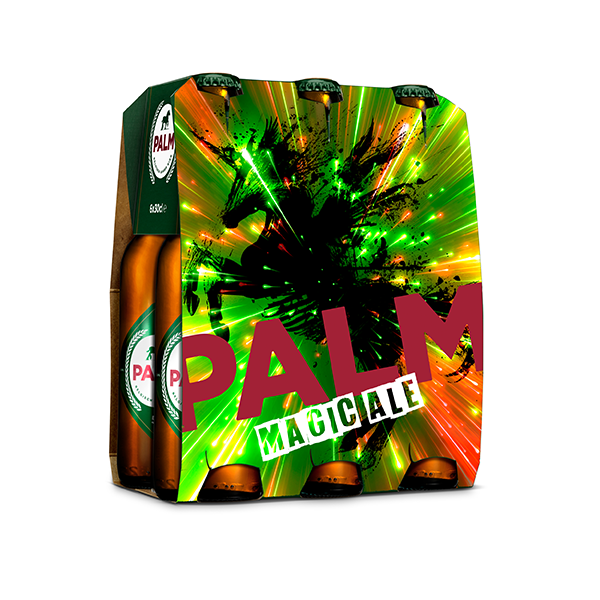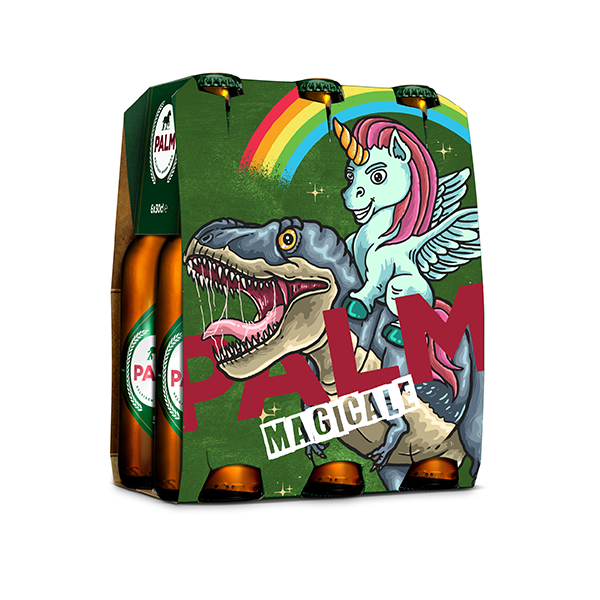 The horn is a playful reference to brewery 'de Hoorn' in Steenhuffel, where Palm has been brewed since its inception. Palm's "A" has literally been turned upside down.
But… what is Twisting Tradition actually? But…what exactly is Twisting Tradition? This becomes clear in the next film (Starring Max).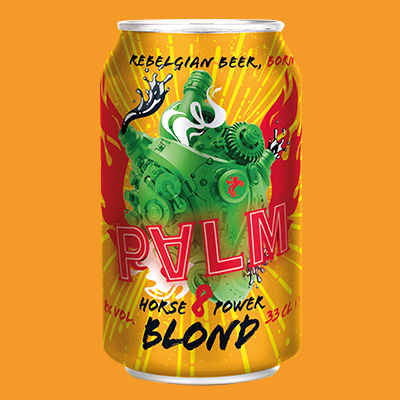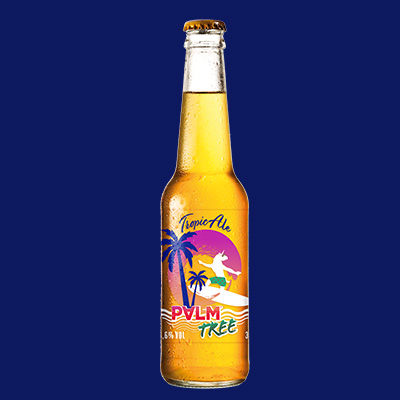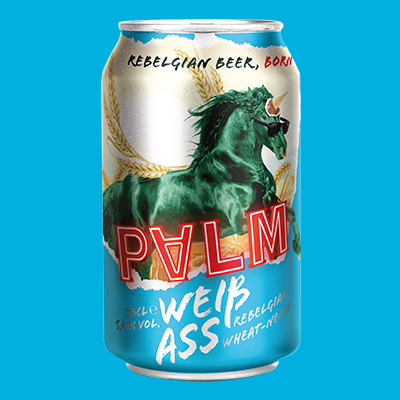 Fortunately, the traditional PALM does not disappear, but PALM is getting a number of new heroes:
Twisting Tradition really needs to get through to consumers, retailers and catering owners alike. They must really get the feeling that the new PALM has gone in a completely different direction compared to its classic counterpart.
The brand has not been repositioned in one style. That is why we had several animators make an animation series of the new beer flavours. One crazier than the other. A nice example of this is the traditional Delft tile in which our extra transforms completely from the past to the present.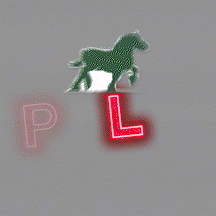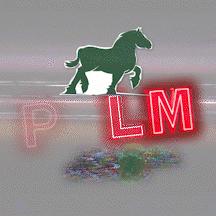 We have made a separate brand movie to introduce the hospitality industry to the new PALM and to support Trade Shops. The video aims to introduce the new PALM flavors and show the benefits of working with the new Palm in a Twisted way.